R Value Homes Best Kitchen 2022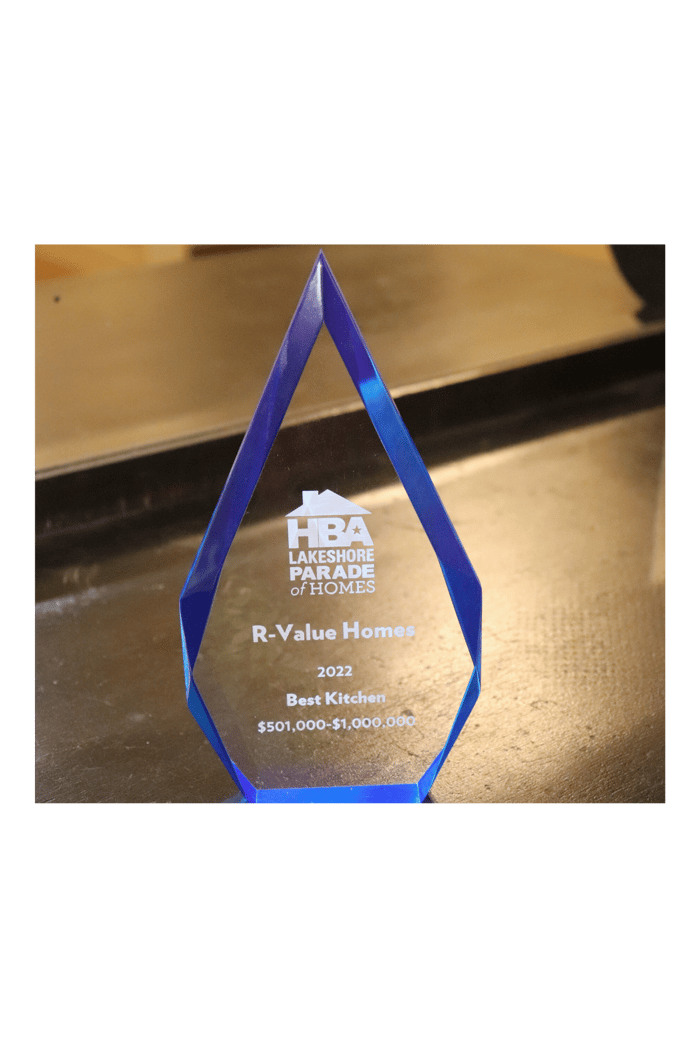 R Value Homes was awarded the Best Kitchen of 2022 by the HBA Lakeshore Parade of Homes! We are delighted to be served this award, and are glad our hard work has paid off! The L - Shaped kitchen with an island features gold handles and statement pendulum lights. This bright and spacious kitchen allows room for multiple guests comfortably!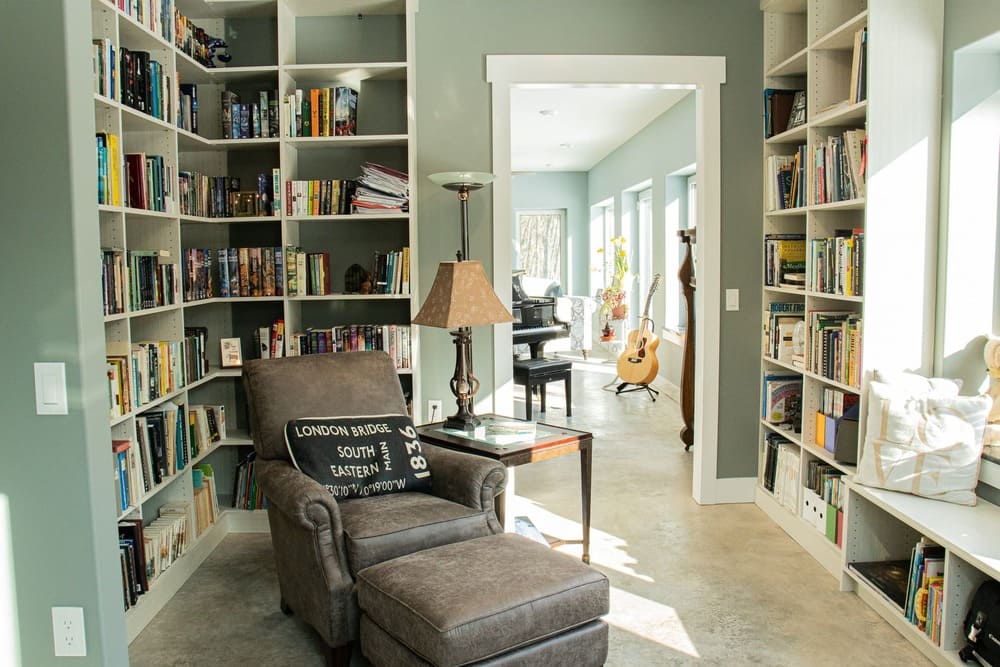 Create a home where every room can be enjoyed, all year long. Eliminate the annoyance of noisy, intrusive HVAC systems. Bask in the peace of a home completely free of drafts (even next to a picture window!)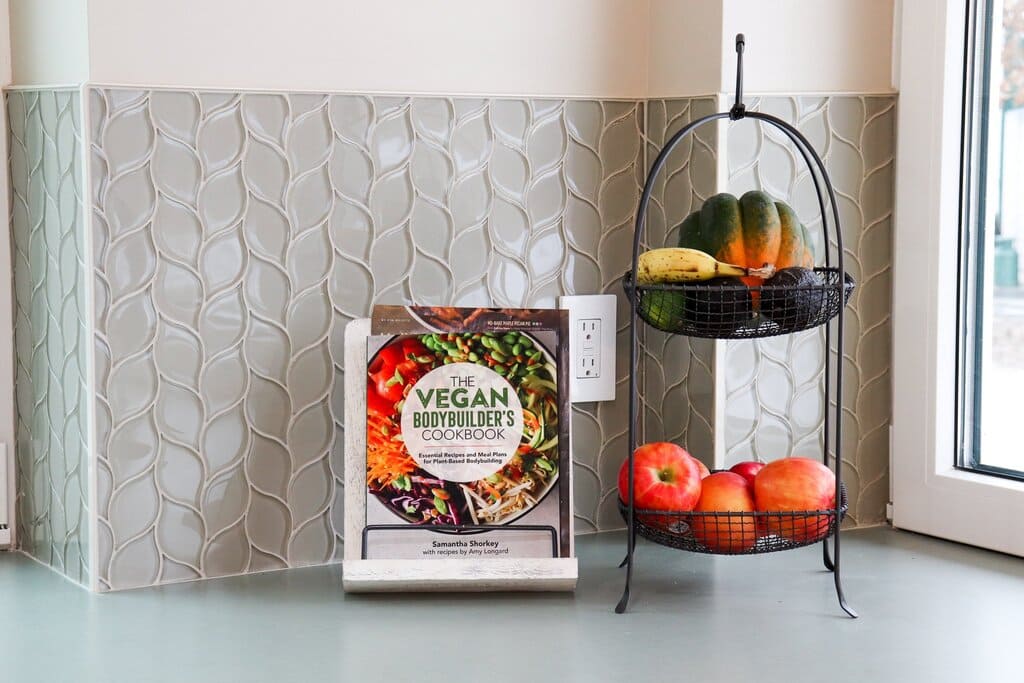 Most people spend more time in their home than any other single place. Improving your quality of life starts with a healthy home—a home built to address your unique needs now and as you age: asthma, diabetes, bad knees or back, and the list can go on…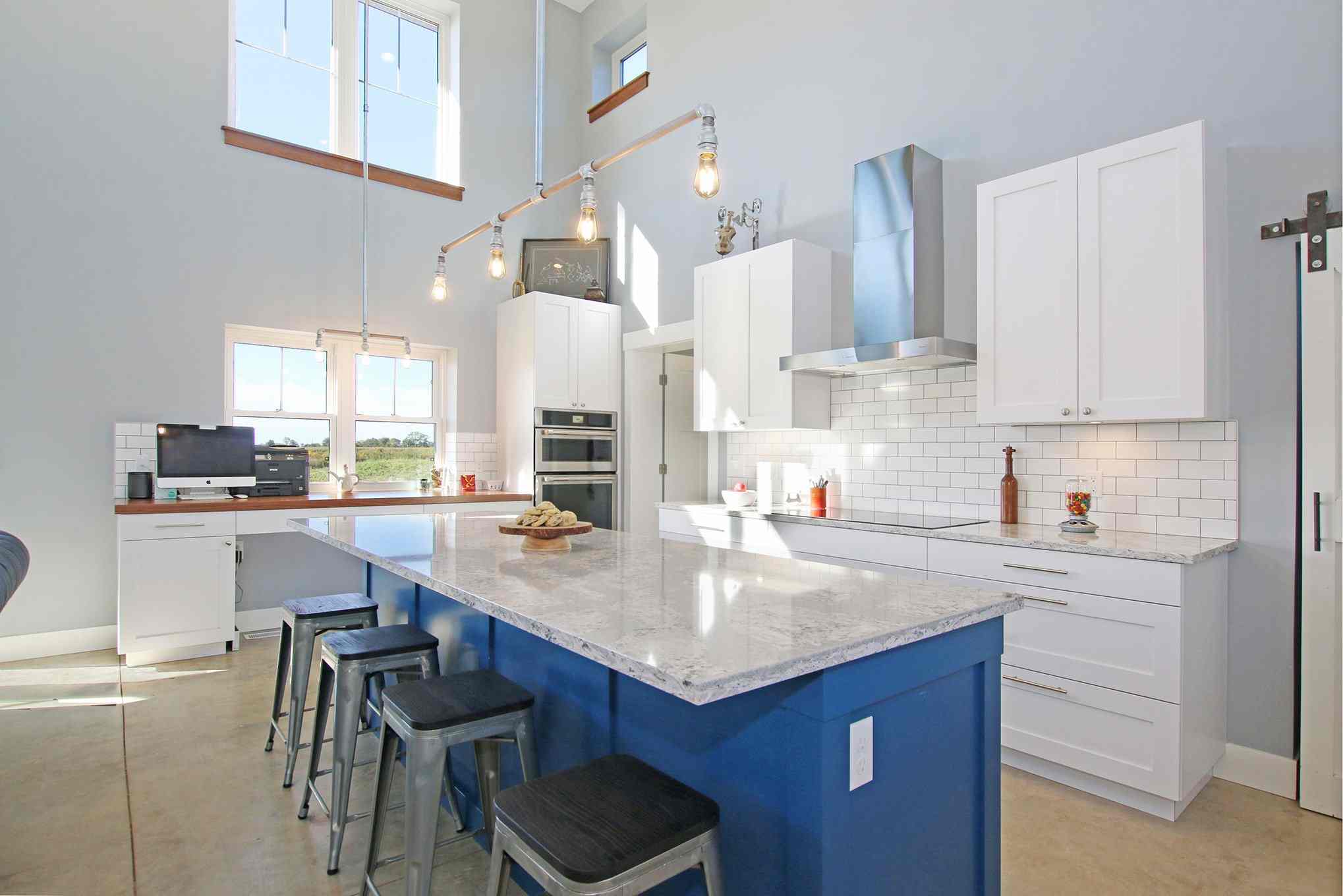 Our building process and choice materials deliver a home built to relieve the pressure of increasing energy costs far beyond anything you have experienced.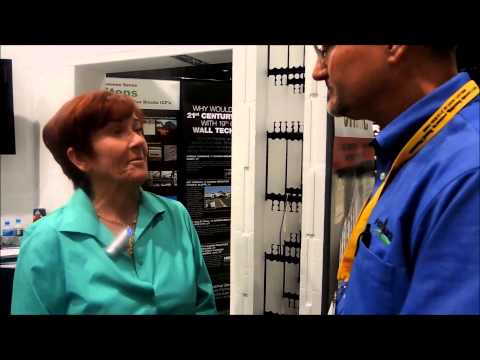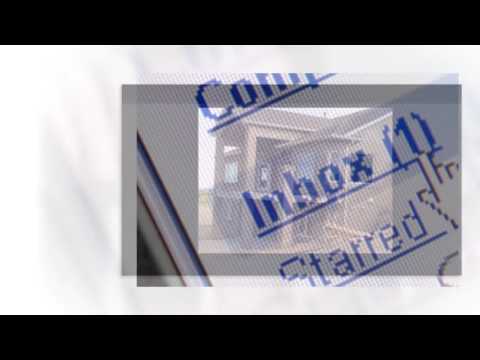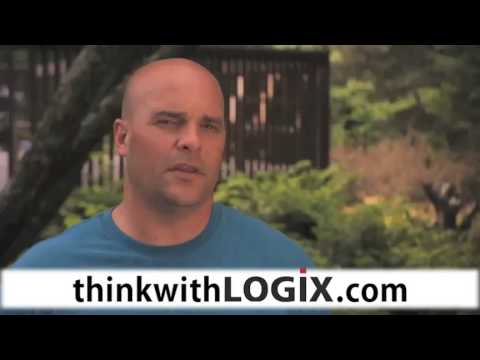 What We Do
R-Value Homes builds custom homes of uncompromising comfort, health, and durability.
Our transparent process ensures consistent quality and meticulous attention to both your wishes and needs.
Integrity is our foundation, and our experienced team of trade partners are carefully selected so you can trust both our people and our process.
The amazing performance of our homes showcases our passionate commitment to excellence, and the belief that building better is not only possible; it is the responsible thing to do.
Airtight and Ventilated right, Guaranteed!
Jake and his crew did all of the concrete flat work, icf's from footings to trusses and the rough framing of our home.  Jake was a great communicator, extremely knowledgeable, detail oriented, honest and fast.  He achieved everything that we agreed on before the start of the project - the work to be completed, the time frame and the price.  Jake resolved all obstacles that presented themselves in the course of the project quickly and to my satisfaction.  If I were to do it all over again I would definitely hire Jake to do every part of the project that he was interested in.
Jeff S.
ICF homeowner/self contracted
R-Value was a major subcontractor on a project of mine (I am a general contractor). This was a 4,000SF custom home new-build. R-Value provided ICF foundation, flatwork, framing and deck construction on the project. All of their work was excellent . Jake is highly experienced, well organized and a man of his word. The project was relatively detailed and a bit unique, and not surprisingly there were a few unexpected twists along the way. Jake and I were always able to agreeably sort out the implications on work flow, cost, etc.  The end result was a beautiful, well constructed and efficient new home for the homeowner. R-Value had a significant, positive impact on this result and I fully expect to hire them again.  PS - If you have not used ICF foundations before, I can just say that I love them because, in my opinion, they provide a highly insulated and "tight" building envelope, sound insulation from exterior noise and better engineered foundation wall system.
Ross Martin
Owner / M. Services LLC