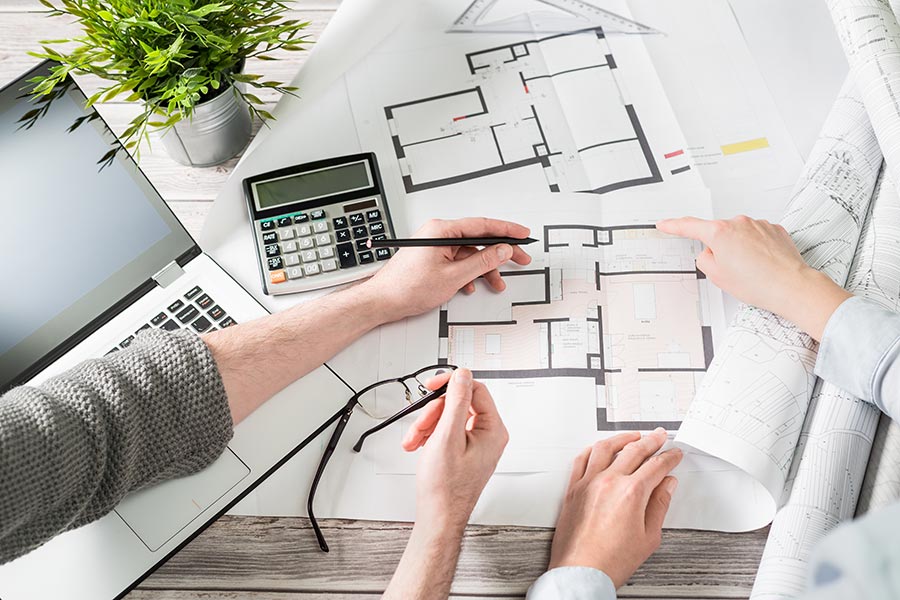 Pre-construction
Click to below to download a visual overview of our TBL2 (table 2) process!
Our TBL2 process has been developed with your needs in mind. We approach the pre-construction process in several stages, so that you don't feel pressured to commit to building the entire home before you have some idea of the costs involved.
Discovery
Let's face it: not everybody wants a home built for comfort, health, efficiency, and durability. Builders who focus on giving the most space for the least cost are wildly successful; but our passion is a commitment to excellence and amazing home performance. During this stage we will take the time to learn about each other's goals and decide if we are a good fit for one another. We strive for a successful project from the very beginning, this means you as our client need to understand us, and we need to understand you. Explaining how we do it differently is our "5 Reasons" brochure for download below.
Stage I: Create
At this stage a blueprint is required, and owning the property is very helpful. We provide budget pricing based upon high level specifications you give us, experience we have gathered from previous projects, and information garnered from the initial site visit. At this stage we don't spend much time to drill down all the details of your wish list, but we do leave you with a unique budget for all the main categories of your home: foundation, framing, windows, etc. that considers your property and your vision for the project.
You begin this stage with an investment appropriate to the stake we make. You leave with a clear picture of what to do next.
Stage II: Customize
Here is where it really gets fun! With your input we begin to write a full set of specifications, while you make all your selections. When the Specs & Selections are tailored to your wishes, the project is sent out to our Trade Partners for pricing.
Each of us contributes a greater investment at this stage. By the time it is complete, you have a complete set of specifications, selections, and pricing; ready to build!
In the unlikely event we have not earned your trust, you may take the specs, selections, and pricing to another builder for construction. Fortunately, this has never happened!
Stage III: Construction
The process doesn't look exactly alike for everyone, but most construction processes have these common elements: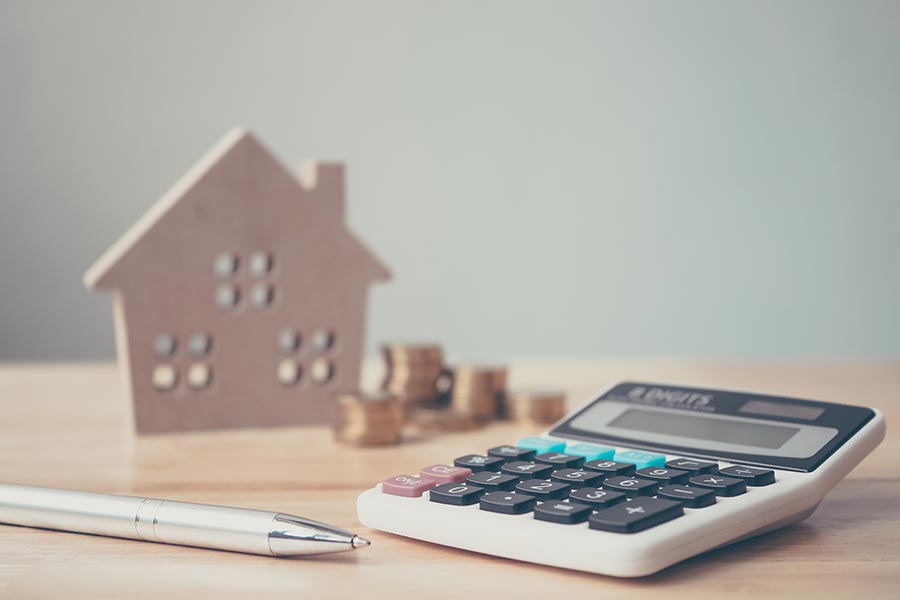 Financing
The specifications and budget we agree upon in Stage 2 is submitted to the bank or your choice, who will provide an "on-paper" appraisal of the completed home.
A down payment to the bank is required, ranging by bank from 5% to 20%. Any equity in your property can usually be counted toward the required down payment.
Overall this process can run 2-6 weeks.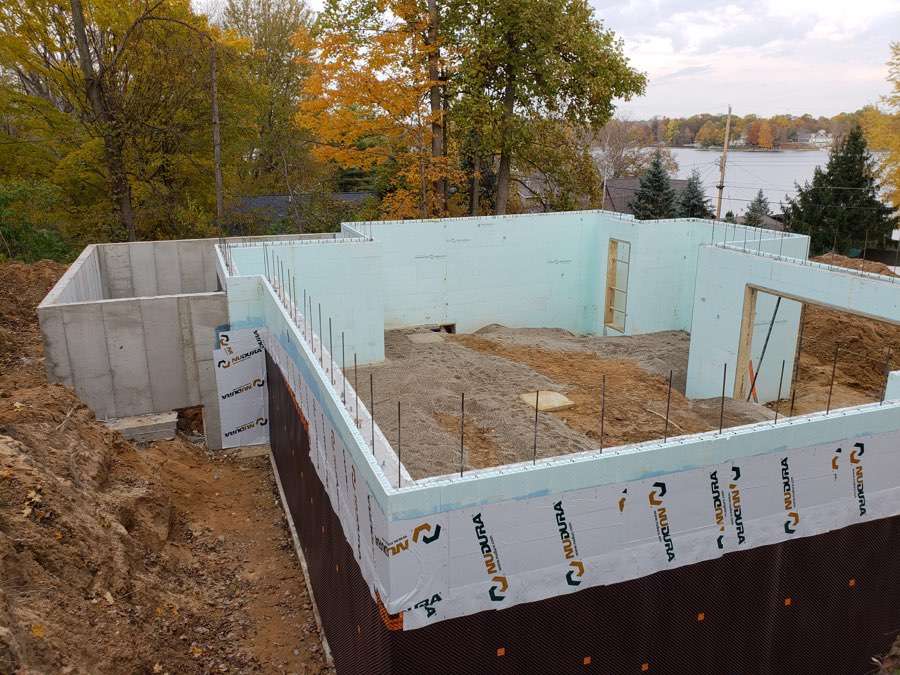 Permitting
All required permits are applied for. Permitting typically takes 2-4 weeks; longer if there are environmental concerns. If you are confident there will be no snags with Financing, the Permitting process can run concurrently with it.
Site work
Lot clearing, driveway, and excavation can begin once the project is financed and permit approvals have been received.
Foundation and Framing
Your home begins to take shape! You are invited to stop by as often as you like, and are required to be present for a review of framing before the walls are covered.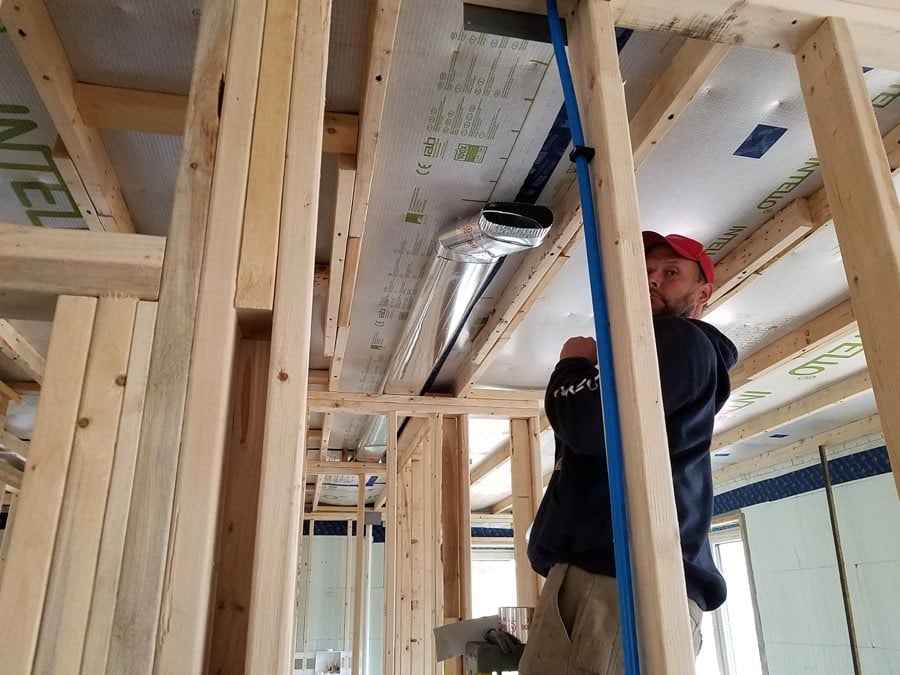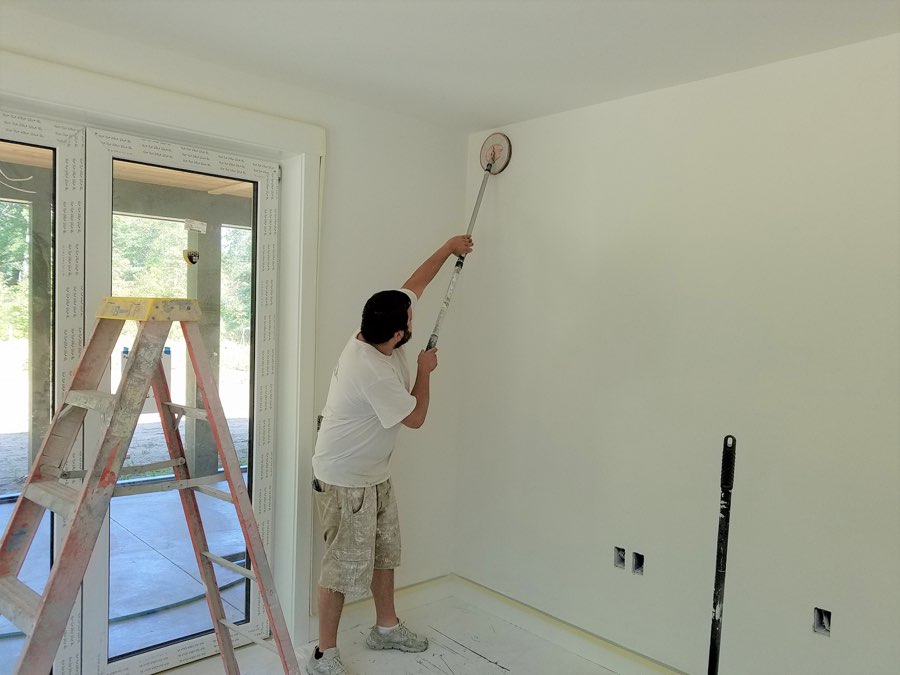 Mechanicals
Rough electrical, plumbing, heating & cooling all go in. Photos are taken to record the locations and routes of all mechanicals.
Finishes
Drywall or plaster, painting, trim work
Commissioning
Final inspections and we turn the keys over to you
Warranty
Our team regularly checks in the first year ensure things are going well. As we approach a year after completion, we walk through the home with you to identify and schedule repairs. Following that, a third-party takes over administration of the 10 year warranty.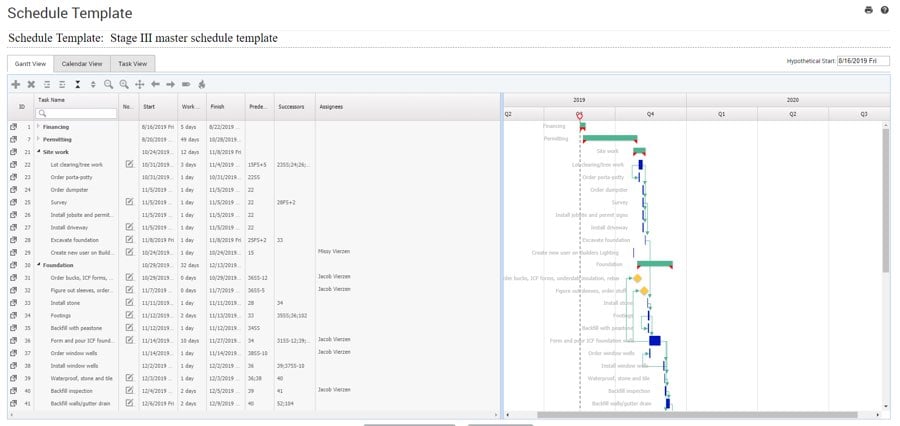 Scheduling and Timeline
While there are many factors that impact how long it takes to build a home; size has the greatest impact. Our average home takes 9 months to build; from excavation to move-in. As you might expect, smaller homes are quicker, while larger homes take longer.
Our scheduling process prioritizes quality over speed. For example, concrete cure times aren't only about strength development, adequate time also allows more moisture to move out of the concrete; reducing moisture-related problems later.
Our schedule also considers the custom nature of our homes. No two of our clients select the exact same materials for their home; so we don't force a one-size-fits-all schedule on a unique home.
We've put some actual numbers to the timeline of our process in this helpful and free download:
New Home Costs
As unhelpful as square foot pricing can be, it's what the industry uses. What you need to know is that 10 different builders will calculate square feet pricing 10 different ways. Knowing the difference makes all the difference!
Further complicating matters are site costs. Are they included in the builder's square foot price? If excluded, what is considered a site cost and what is not? What is the range of site costs?
We calculate the square feet of a home as follows:
From the exterior of the walls
Every level of the home is added together
Every space with walls under roof, whether finished or unfinished; including garages, breezeways, screened porches, etc.
We don't include site costs in our square foot pricing.
Site costs are highly variable, dependent upon the particular property the home is placed on. These include the cost of design, the property itself, excavation, driveway, well and septic (or water and sewer hookup), gas and electrical, retaining walls and landscaping, appliances, and photovoltaic (PV) panels. Site costs can run from less than $20,000 to well over $50,000; plus the property, appliances, and PV.
The costs we do include are not dependent upon the specifics of the site, but on the specifications of the print itself, plus selections you the homeowner get to make.