R-Value Homes builds custom homes of uncompromising comfort, health, and durability.
Our TBL2 process ensures consistent quality and meticulous attention to both your wishes and needs.
Integrity is our foundation, and our experienced team of trade partners are carefully selected so you can trust both our people and our process.
The amazing performance of our homes showcases our passionate commitment to excellence, and the belief that building better is not only possible; it is the responsible thing to do.
We provide several distinct services, descried briefly below:
Custom Home Building
From connecting you with a designer, to budgeting and specifying, through construction and warranty; we take your dreams and make them a reality from start to finish. Our custom home clients come to us with property and plans already in hand, or if you are earlier in the process, we help with lot selection and build the perfect home design team.
We self-perform ICF installation services on our custom home projects, and manage the entire project using a network of trusted Trade Partners, a continuously improving process tuned for quality, and cutting edge project management software from Co-Construct.
ICF Installation
For some clients we work in a much more limited capacity to install their ICF walls. These clients typically are working with another builder, or are managing the construction process themselves. If this describes you, we build the ICF walls to the plans and specs that your provide, then leave the rest of the project in your hands!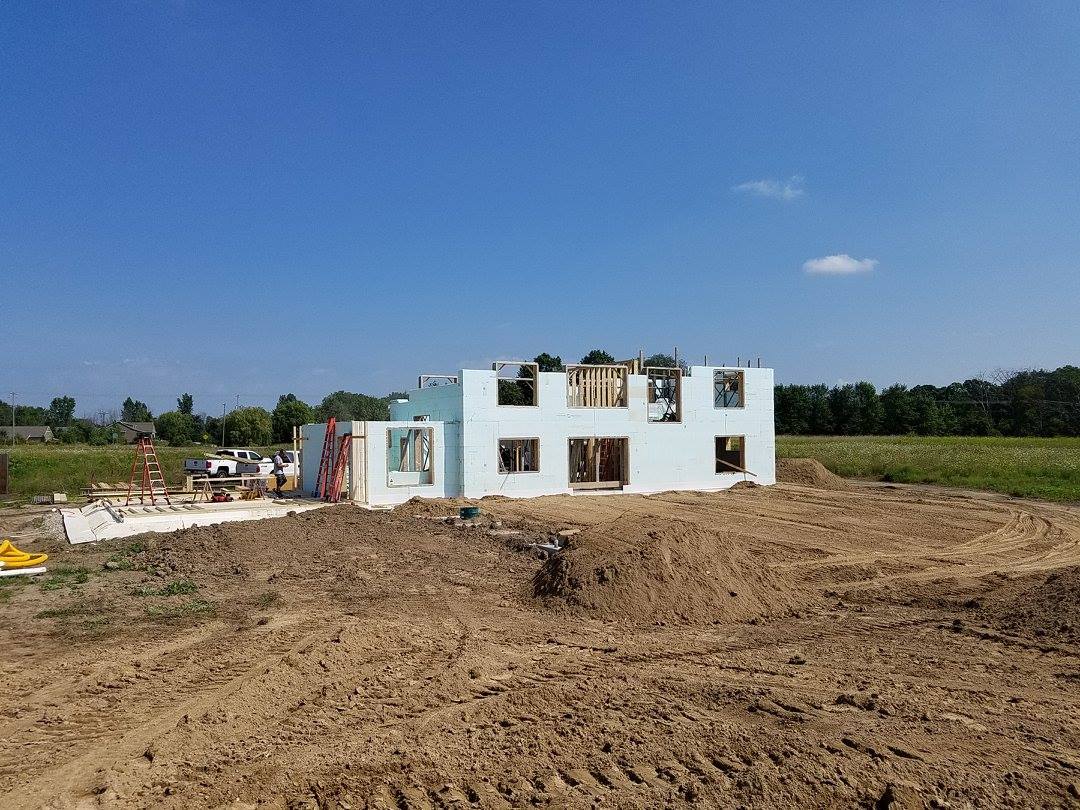 Consulting
Our consulting clients are typically located outside our service area, or are managing their own project. We can develop a program tailored to your needs, including things like:
Plan review to identify problem areas
Development of details
Specification development and product recommendation
Scheduling assistance
Proposal reviews
Located near Clarksville, MI; we provide Custom Home Building services in West Michigan, and ICF installation services in an approximately 90 minute radius of Clarksville.