Congratulations! You've decided to invest in a custom home. You likely have many questions about the factors to consider when designing a new home. Your early choices and the professionals you consult will steer the rest of your project, and we're happy to help you do your homework if you're wondering what to do first when designing a house. Should you first hire a designer to draft blueprints or hire a builder to recommend designers? When should you purchase the lot? These are (not quite) age-old questions.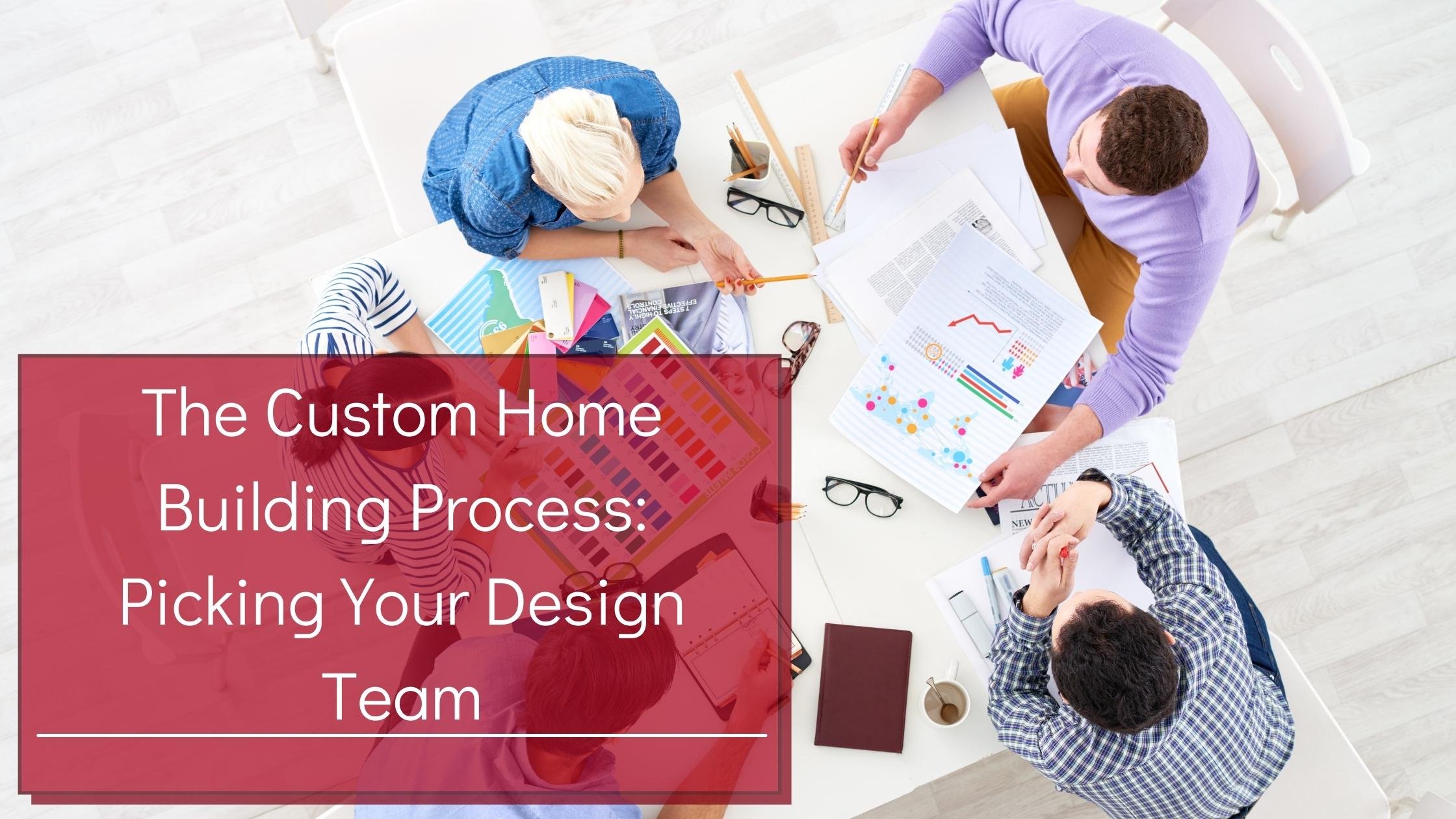 Although we specialize in Insulated Concrete Forms (ICF) at R-Value Homes in Grand Rapids, Michigan, the initial steps you take in building a custom home will look the same. You can benefit from our expertise no matter what kind of custom home you envision or where you plan to build it. If you happen to live in West Michigan, including the greater Grand Rapids Area and lakeshore, we would love to talk to you about your custom home dreams and the ICF difference.
Are you wondering about the cost of a custom home in Grand Rapids? We dive into it here. Curious about the price of an energy-efficient home? We've covered that too.
Should I Buy a Lot Before I Design my New Home?
Many people who want to build a new home look for a lot first. Here is what you gain by buying your lot first:
The home can be designed to capture the best vistas while blocking undesirable views. You can realize your preferences for morning and evening sun and explore your options for garage placement.
Your home design can work with the contours of the lot, reducing excavation costs and making it look more "comfortable" on the lot.
Your budget can more accurately anticipate site costs, such as well and septic, driveway length, soil type, etc.


Should I Hire a Builder First for New Construction?
Here are some excellent reasons to start your new home construction by hiring a builder:
A well-connected builder

can recommend designers suited to your project goals, style, personality, and budget or employ a designer in-house.
A professional builder knows current costs and will work with the designer as they develop plans to keep your home on a budget in real-time.
When a builder is onboard during the design phase, their perspective can identify challenges designers might overlook.
Beginning with the builder gives you access to their years of experience evaluating property before you purchase. An experienced builder can spot the challenges and concerns of a particular lot, saving you headaches or extra costs down the road.


Should I Find A Designer Before I Find a Lot for New Construction?
Hiring a designer as your first step toward building a custom home includes the following advantages:
A well-connected designer can recommend builders suited to your project goals, style, personality, and budget.
Your designer will implement your design goals without compromise.
Starting with a designer can save some time, as it allows you to shop for a property while they draw your plans.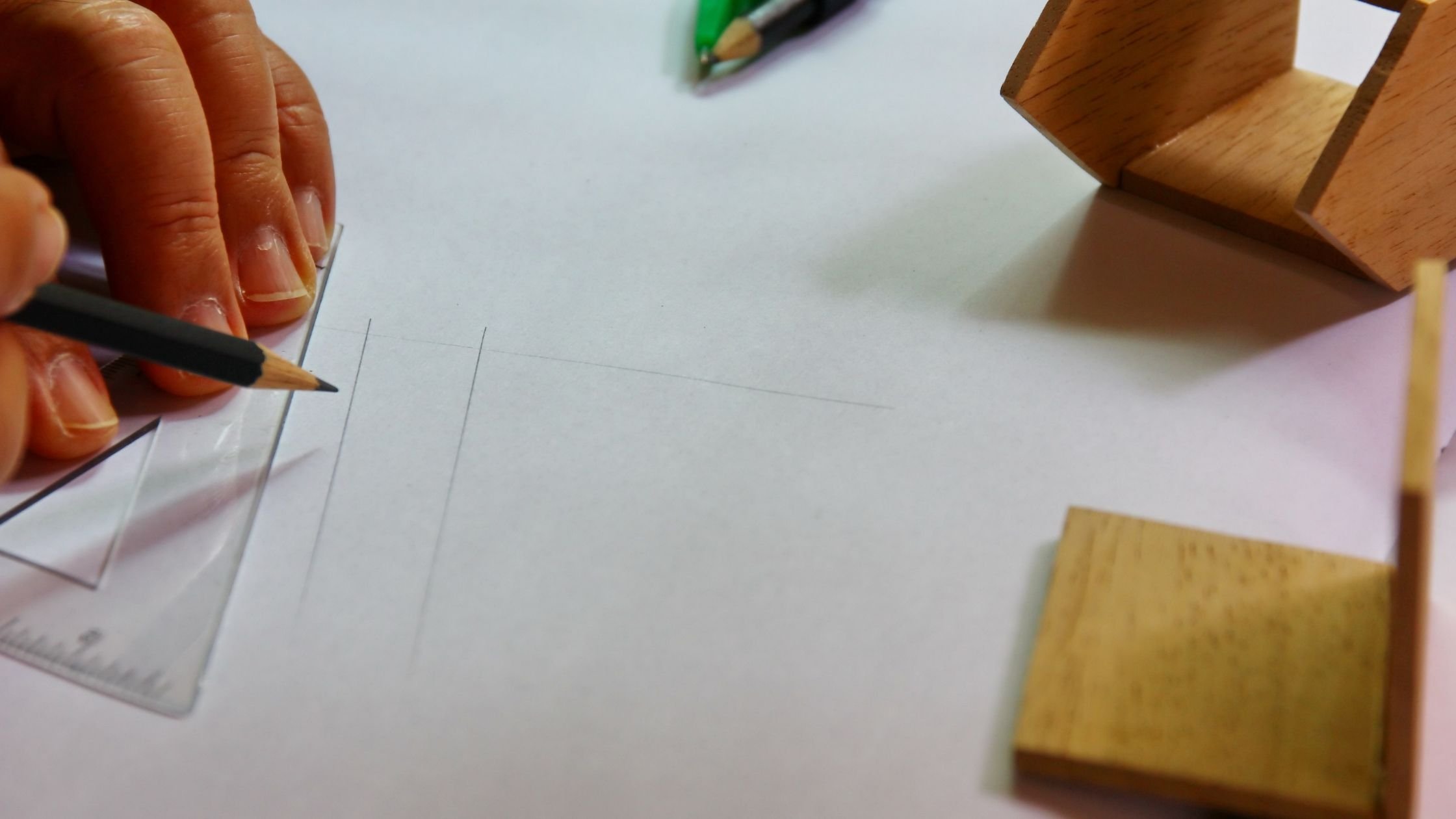 Choosing a Designer
Our role as custom builders has given us a unique perspective on hiring a designer for your new home. We have worked with many different designers who have impressed us with their knowledge and know-how. We specialize in Zero Energy Homes, ICF, and homes with balanced ventilation. We love to work with designers with overlapping expertise, and we have great relationships with a number of local designers. However, we've also had great experiences with local architects and interior designers who were new to Insulated Concrete Forms and willing to learn. Their fresh perspective can bring in new ideas to support our client's unique vision.
There are many design decisions to be made outside of your typical cabinets and countertops. We've included our interior design finishes checklist to illustrate some components of your new construction that involve an interior designer that you may not have considered:
Create drawings for:

Built-ins

Ceiling details (beams, coffers, etc.)

Wall details (wainscoting, shiplap, etc.)

Trim

Fireplace surround design/materials

Stair railing

Interior door style and color

Window style and color

Exterior door style and color

Garage door style and color

Appliances

Fireplace

Door hardware

Electrical fixtures

Shower glass

Mirrors

And much, much more



Who is Responsible for What in a Custom Home?
It helps many clients visualize the responsibilities of the owner, architect, interior designer, builder, and landscape architect by viewing a breakdown of responsibilities. We are happy to offer up our typical process as an example:
You (Owner) Responsibilities
Provide buildable lot. You complete any splits, mergers, private road permits, zoning variances, etc.
Provide a topographic survey of the home site area
Research and hire the designers—architect, interior, landscape
Architect Responsibilities
Research zoning requirements
Incorporate input received from the Owner and their interior and landscape designers
Research and hire the structural engineer.
Incorporate engineering into the Construction Drawings
Provide construction drawings, including site plan with topography, to Owner and Builder
Interior Designer Responsibilities
Exterior finishes—material, pattern, and color
Interior finishes—material, pattern, and color
Furnishing
Decorating
Landscape Architect Responsibilities
Retaining walls—size, shape, and material
Patios and sidewalks—size, shape, and material
Grading
Greenery
Builder Responsibilities
Write project specifications based on the Construction Drawings and owner input
Prepare project budget
Obtain all estimates, proposals, pricing
Apply for permits
Recommend, hire, schedule, coordinate, and quality control of Trade Partners to complete the work.
We Recommend a Team Approach!
Everything about the design process is more efficient when your team works together early. Here's a real-life example: A recent project began with our clients finding a designer specializing in Zero-Energy homes. That designer immediately recommended us, and we were present from their second meeting onward. Both the designer and I gave our client input on the properties they were considering. Before they commissioned the design, they purchased their lot. We then began to assemble a team, including the interior designer and key Trade Partners such as HVAC and window suppliers, to guide us and answer questions as they arose during design. This approach to home design is far better, and it ensures that the builder or designer does not have to make assumptions, leaving you with a blueprint that includes their best guesses and blind spots. A truly custom-built home is created by a team of experts shining in their specialties. If you're interested in this experience in the Grand Rapids area, reach out today.
Also in this series