Writing a blog recently had me in an introspective mood. It got me thinking how our process has been shaped and honed not only to prevent mistakes, but ultimately with our clients' best interest in mind.
Let me begin with a story nobody wants to repeat. This did actually happen, I have not embellished it, and variations of this heartache are a far too common occurrence in custom home building. Stories such as this are the sole reason the TBL2 process was created.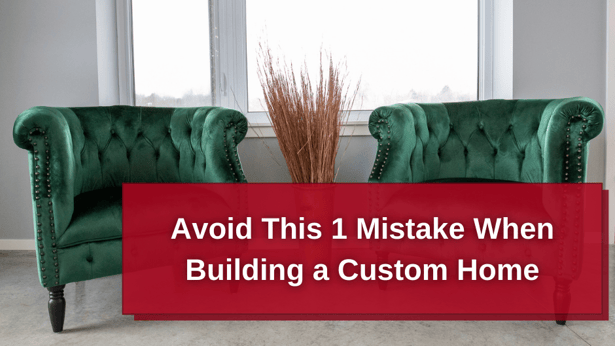 Names have been changed to protect privacy.
The Dream of Building a Custom Home:
Nathan and Abagail Johnson came to us in late 2022 after dreaming their new build for nearly 10 years.
In 2020 they embarked on their home building journey: first, they hired an architect, then sold their home, moved into a third floor apartment with their newborn daughter, and purchased the property.
In early 2021 they reached out to R-Value Homes and other builders with preliminary prints. We shared ballpark pricing, and they choose to work with another builder for reasons they did not disclose.
Fast forward to mid 2022; the Johnsons had purchased an adjoining property, a poolhouse was added to the project, and the prints were mostly complete, but markedly different than what we saw in 2021 (keep in mind that every change to the print is an additional design fee). Additionally, they had parted ways with their builder.
By this time, their apartment was a collection of product samples, color swatches, and design ideas. Nathan even found a local blacksmith and began brainstorming various ways artistic metal work could be incorporated into his home.
The Delays of Designing:
As R-Value and the Johnson's were discussing working with each other, I expressed concern that the cost to build would be well beyond their budget. Each time Nathan answered that while some of their choices were high-end, they would be able to offset that with very inexpensive choices elsewhere. His passion was unmistakable, and his enthusiasm was contagious.
When R-Value was hired for Stage 1 in October, the Johnson's were determined to break ground before December. Nathan's mother had a suite planned in the lower level and was looking forward to it, financing was pre-approved, finishes were selected, and so many hopes and dreams were ready to come to fruition. More than that, even furniture and artwork for the home had been identified! They could clearly picture it in their mind.
Immediately they asked their designer to make a round of changes to edit the design for ICF, and incorporate several other changes Nathan had identified. This added 4 weeks of delay, plus additional design expense. In the meantime, all any of us could do was share ideas and wait. So Nathan took this time to painstakingly write out all his ideas for each part of the project, and share them with us. It was like drinking from a firehose.
The Drastic Discovery:
When the prints came in mid-November, we quickly began our take off to understand the cost of every single piece of the home. Two anxious weeks later we had discovered and assembled the costs. It was 2x their limit.
R-Value presented a path to significantly lower the cost. We identified over $400,000 in potential savings. Unfortunately, it was not enough to bring the project within budget on the one hand, while on the other hand the cuts were more drastic than the Johnsons were emotionally able to assent to.
Thus ended the 10 year dream. The years and the expense of blueprints and revisions. The time spent exhaustively researching products and collecting samples. The investment into land. The emotional energy of anticipating a home for their young family.
What went Wrong?
Let's be honest: part of the problem was how drastically and unpredictably prices rose following the pandemic. Yet had the Johnson's been working with a builder right from the start, they would have been aware that pricing was on the move.
By beginning with the land, then proceeding to design, the Johnson's received the design exactly the way they wanted; but their dream design was disconnected from the reality of cost until it was too late.
Part 2: How could the Johnsons have avoided this result?
Briefly:
Assemble a design team first. Architect, builder, and (if required) engineer and interior designer.

Be 100% transparent about your budget and your desires.

Believe what your builder has to say about costs.

Agree on size and complexity limits from day 1
Also in this series
Custom Homes in West Michigan: What to Know
As you begin planning and preparing for your custom home build in Michigan, it's important to establish a preliminary budget. If you'd like to know more about building a custom home in West Michigan, Reach out today to tell us about the new home you've got in mind.