Your phone won't work! You'll constantly be cold! Eco-materials are flimsy! Most things that scare a potential customer off of energy-efficient insulated concrete form homes are complete myths. If you're interested in a custom home with reduced energy costs, we appreciate you looking to correct any misinformation you may have picked up along the way. Take time to learn about the myths of energy-efficient homes, so you don't miss the opportunity to benefit from the reality of one.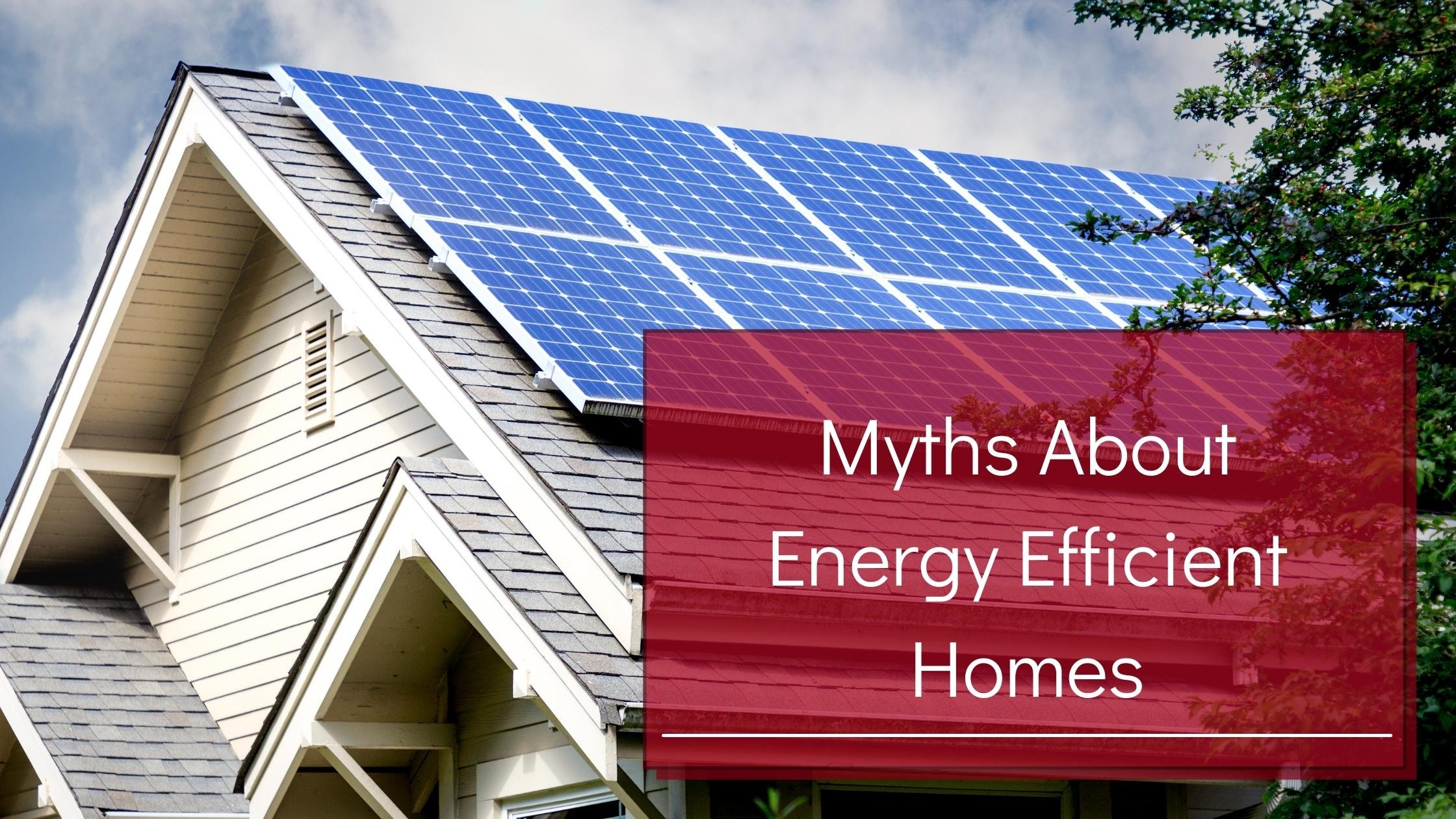 As Insulated Concrete Form (ICF) custom home experts in the Grand Rapids Area, we've heard it all, but a few common themes repeat. Here are the most popular myths we hear about energy-efficient homes at R-Value Homes:
1. Concrete Homes Have Problems with Wifi and Cell Signal
ICF walls provide a degree of electromagnetic shielding, but to be very effective, this needs to be coupled with a metal roof and triple glazed windows with two metallic (Low-E) coatings. This also contributes to a slight reduction in cell phone signal.
However, these impacts are usually mild. Loss of cell phone signal inside an ICF house is rarely a huge problem. Only one out of over a hundred we've built has reported a significant cell signal problem and got a signal booster from his cell provider, but that was ten years ago. They may have improved technology since then.
That's not to say there's no impact on cell signal. One home we recently completed has 2 bars outside the home and does drop a bar inside, making calls difficult if you're not near a window. If coverage is robust outside, a small drop will not be noticeable.
Modern cell phones can switch to WiFi calling, which is a work-around for poor signal in your home. WiFi is generated from a router within the house and thus doesn't need to penetrate the concrete exterior walls. Many ICF homes have strong WiFI well into the backyard. We wire our homes to locate routers in key locations to ensure a strong WiFi signal no matter where you are inside the house.
2. Energy Efficient Homes Lack Modern Amenities
Our response here is brief. This is simply untrue. You can do just about anything in a custom ICF home that you can do in a traditional custom-built home. Include energy-efficient appliances, smart technology, or any other energy-saving features to your ICF home to save the most energy possible at home.
In fact, some of our favorite projects include team members like architects and designers who were new to ICF. Their fresh perspective and knowledge about modern amenities and our ICF expertise have delivered genuinely stunning results.
Does your Designer or Architect Need More Information About ICF? Head here to find out what you need to know to plan for Insulated Concrete Forms when designing a custom home.
3. Concrete Homes are Difficult to Modify Later
On its face, it makes sense to wonder how you will modify a concrete home later. After all, concrete doesn't drill or cut with tools made for wood. But concrete can easily be cut and drilled with tools for cutting and drilling concrete. While most contractors may not keep such tools in their work trucks, our team does. And if a cutting or drilling job is more extensive than we can handle, there are companies we'll call in whose sole focus is cutting and coring concrete.
In some ways modifying an ICF home is easier. For instance, when adding a room to a stick home, often a header needs to be added to carry the load over a new doorway. This involves shoring up the roof trusses, cutting out the wall ABOVE the opening size required, adding the new header, then removing the shoring. With an ICF wall, the lintel (the concrete version of a header) is usually sufficiently strong to carry the truss load with no modification: no extra cutting, no shoring, nothing.
4. Energy-Efficient Homes Are Significantly More Expensive than Traditional Construction
Energy-efficient homes cost a little bit more to build. According to a HUD study on ICF, Insulated Concrete Form custom homes cost about $3 to $5 more per square foot than comparable custom homes. That said, the reduction in your energy bill and improved air quality are just a few reasons to consider the upfront investment of ICF.
5. Insulated Concrete Form Homes are Expensive to Heat
ICF homes are far less expensive to heat than their stick-built counterparts. Traditional homes are full of cracks and crevices that leak cold air and impact your energy bill. An airtight home has no such problem. Ventilation is completely intentional. There's no air moving without your permission. You're not paying to heat the outdoors. The concrete in an ICF home keeps internal temperatures consistent when outdoor temperatures fluctuate, giving your HVAC systems a rest. Both save you money on your energy bill.
If you're curious about an airtight custom home, we've explained the details of balanced ventilation in an ICF home here.
6. Energy-Efficient Homes Aren't Sturdy
Energy-efficient ICF homes are some of the most durable homes on the market. A HUD study of ICF homes highlighted ICF homes withstanding earthquakes, floods, hurricanes, tornados, and other acts of extreme weather much better than surrounding stick-built homes under the same conditions.
7. Concrete Homes have a Disproportionate Environmental Impact
There is no perfect eco-material. We have to acknowledge some validity to the concern about the less-than-green origins of concrete. However, these concerns are more than offset by the environmental boon reaped further down the road. Insulated Concrete Forms check the following environmentally-friendly boxes:
Limited Waste: Materials are easily and locally recycled.
Durability: ICF homes last MUCH longer and require less maintenance
Energy efficiency: Less energy means fewer emissions. The cornerstone of green building is energy reduction.
Reduced lumber use: Concrete homes use less lumber. Less lumber means more trees absorbing carbon dioxide.
8. Energy Efficient Homes are for Hippies
Do you like saving money? Do you like breathing comfortably? Are you interested in the best that current custom homes have to offer? Energy-efficient ICF homes are an excellent solution for various problems that have nothing to do with drum circles or natural deodorant. (Please understand we have no problem with either!) ICF homes are more comfortable, durable, and energy-efficient; they're a smart choice no matter who you are.
Build A Custom Energy-Efficient Home in Grand Rapids, MI
If you are lucky enough to live within R-Value Homes' greater Grand-Rapids, Michigan service area, we would love to talk to you about your custom ICF home vision. We know we can build the comfortable, beautiful, energy-efficient home of your dreams, and we'd love the opportunity to prove it to you.