Finding a good custom home builder is the first step in bringing your custom home dreams into reality. You've heard plenty of construction horror stories. Use our expertise so that you spot red flags right away and find a quality professional to undertake your new construction project.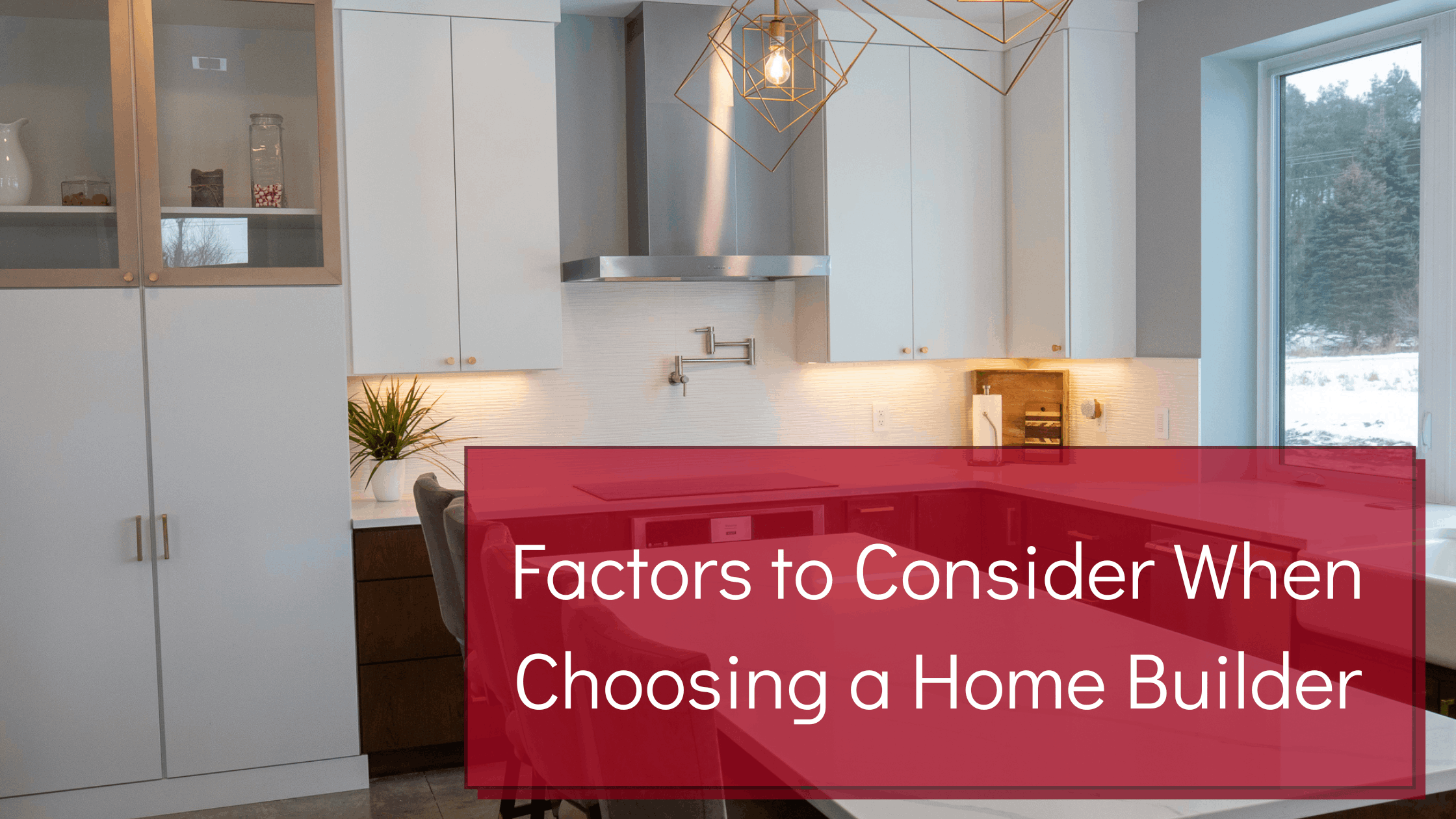 R-Value Construction builds whisper-quiet, healthy, & energy-efficient custom homes in the greater Grand Rapids area. Our specialty in Insulated Concrete Forms (ICF) enables us to offer insight that sets us apart.
Why is Choosing the Right Home Builder Important?
For many clients, a custom home is one of the largest investments of a lifetime. Of course, you want to find the best home builder in West Michigan. You likely vet most professionals you bring into your inner circle, likewise selecting a home builder requires extra time and care. Don't sign up for years of problems, repairs, and unpleasant surprises by failing to do your due diligence when selecting a builder for your custom home.
What Factors Should be Considered When Selecting a Building Contractor?
Every home builder is a little different, and each homeowner has different needs; yet some common threads identify a quality home builder. In your search for the perfect professional for your custom build, be sure to consider the following:
The right portfolio- Your best bet to get the look you're after is hiring a team that has demonstrated they can create it. Choose a builder with a gallery of projects that appeal to you. As an extreme example: a builder that typically builds multi-million dollar homes is probably not right for you if you are planning to build a tiny home. Conversely, if sustainability, health, or high performance are project goals, a builder with a portfolio of similar projects might be perfect for you.
Professional communication- Understanding your builder's communication style, and feeling heard by your builder, are both essential to a successful build. Don't add extra stress to your project by accepting subpar communication from the beginning.
Excellent references- An established builder should have satisfied customers in your area. Speaking with a builder's references can give you an idea of the client experience and provide insight that your builder does not have. Guild Quality, Houzz are both industry sites that provide reviews; but even Google and Facebook are instructive. Such reviews are an excellent resource for identifying a home builder in Grand Rapids.
How Do You Interview a Custom Home Builder?
Our list of interview questions for custom home builders will help you identify your own priorities and needs and select the best custom builder for your project.
How do you communicate with clients?- Your interaction with your builder before, during, and after the build sets the tone for your project and influences its success.
Do you have an in-house design team? If not, do you have recommendations for designers/architects?- You may also learn a lot about a prospective builder by speaking to the professionals they recommend. Do others speak highly of the contractor? Does the designer or architect meet your quality standards?
Can you build on a lot I own? Do you need help finding a lot? Some builders can connect you with local realtors, or own lots for clients to purchase for their build.
Can you build a plan that has already been designed? If you already have a blueprint, ensure a prospective home builder can execute this plan.
How and when do you plan to use subcontractors? Every contractor uses subcontractors differently. Some firms might have specialists on staff, whereas other operations use subcontractors to ensure an expert handles every aspect of the project. An established builder has good relationships with the area subcontractors and can tell you about their usual process.
What is the price range for a project like mine? The cost of your build is an important factor. Beware the lowest bid. Lowball bids are a top red flag for home contractors. If you proceed with such a bid, your cost will either inflate during construction, you will end up with an inferior result, or both. There is no such thing as a free lunch.
What sets you apart? Every top builder has different expertise. R-Value Homes, for example, builds durable and energy-efficient ICF homes.
What warranties do you offer? Understanding the warranties on your contracted work is important. Some builders offer impressive warranties that create peace of mind after the project is complete.
What licenses do you have? A Michigan Builder's License is the bare minimum to become a contractor in West Michigan. Did you know that Michigan builders are also required to employ a person that is a licensed builder? Yep, that is two licenses per company: one for the company, and one for a builder. But beware! There are builders out there whose wife carries the license because theirs was removed by the State. More information about licenses for contractors is available through the state website.
What insurance do you carry? Contractors in Michigan must carry liability and worker's compensation insurance. Working with an un/under insured builder places all the risk on you should an injury or disaster occur. Many builders carry more extensive and diverse insurance.
How far out are you booking projects? Established contractors in west Michigan often book their construction projects months, if not years, in advance. Make sure your plans and expectations align here!
What is your process? A quality contractor has a clear, efficient process. They should be able to explain each step concisely so that you understand the proposed plan.
How often do you complete projects like mine? A home builder who routinely completes homes like yours will have a much more streamlined process that delivers better results than a company who completes your home as a one-off from their usual projects.
What potential problems or concerns do you anticipate in my project? Take advantage of your prospective builder's expert eye to anticipate any concerns in your plan. Expert builders constantly scan for potential problems to ensure they don't occur.
Your West Michigan Insulated Concrete Form Custom Home Experts
R-Value Homes would be proud to build your healthy, energy-efficient custom home in west Michigan. We would love the opportunity to exceed your standards. Reach out here to tell us about your project. Give us a call at 616-299-3654!